The Best Property Offering in Noida and Greater Noida Aswem Location
Living in a house from where you can see the hustle and bustle of the city right from the window of your bedroom, the clear sky full of stars at night that appears much closer than ever. Overall a house that gives the feel of living in a city full of luxury and style is everyone's dream in this time of glamour. However the call of what type of apartment you want to live in is not an easy one; it is related to many factors with price and comfort being on the top. For anyone who looks for comfort mixed with style, investing in a high rise is the best that can happen. Let us look more into this growing phenomenon called the skyscrapers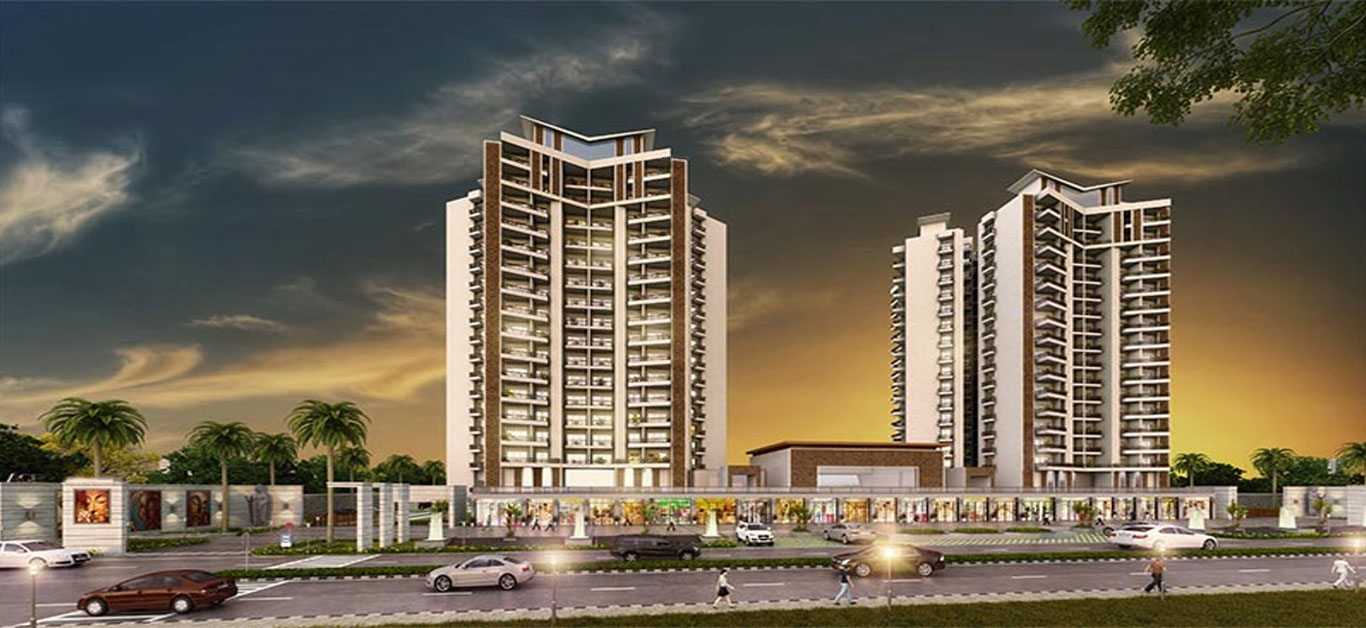 What was earlier a concept for commercial and office spaces scenario changed for the high rise developments when on the one side it was preferred by the developers for obvious reasons like lesser construction area and higher market value; one the other, the buyers started benefiting from the style quotient and abundance of amenities point, penetrating the high rise concept in residential market too.
Once you have gone through and checked out everything related to your investment decision such as the value of land appreciation, present price, loans and EMI and most importantly location. It is time to worry about taking another big decision of your property hunt and that is selecting whether to live in a low rise or high rise apartment. A low rise apartment, while it showers inhabitants with easy availability of amenities and community lifestyle, has seen a decline in demand since the onset of high-rise buildings Property in Noida
High rise apartments have started becoming the top choice of people looking for real estate investments. Apart from zero noise pollution, round the clock amenities, and comparatively fresher air and let's not forget the breathtaking view, High rise apartment promises a faster return on investment and high absorption rate as compared to their low rise counterparts. All these reasons have made Noida a mesh of high rises. While approximately the whole city boasts of offering such lifestyle, the Noida Extension region is the one that is only dominated by the high-rise developments.
The growing demand for this living space along with the developing stage of Noida offering space for launching new projects are the reasons that make the notable builders like the Sikka Group, Ajnara, and Amrapali etc. come up with their projects in this region. With projects like Ajnara Grand Heritage, Sikka Kirat Greens, ACE Starlit, CRC Joyous offering apartments stocked with all the modern and chic lifestyle promising amenities at nominal prices, the demand seems to stay here for long. All these notable projects ensure that the measures to ensure safety of the residents in terms of construction quality and 24 hours staff are strictly adhered to.
With the presence of such reputed names offering safe sky touching haven, the demand is bound to rise. All these added with the demand Noida Extension has been witnessing following the government clearance to develop projects here have altogether made the combination of high rise and Noida Extension a lucrative one. In the end, under the present market conditions, buying a property in Noida is anyway seen as a sound decision, that once you add the luxurious comfort factor of a high rise in the mixture, the prospect of getting a hefty return, for both developers and buyers, automatically increases.