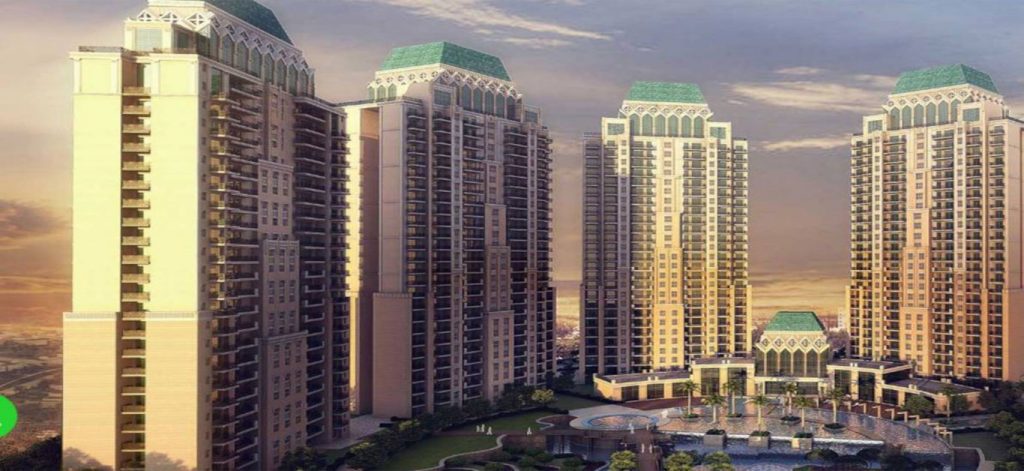 ATS Kingston Heath is a well structure residential apartment that is located at Sector 150, Noida. ATS Kingston Heath offers homes with verdant greenery and spacious lifestyle that is a part of the better infrastructure projects these days. ATS Kingston Heath has 80% of the open space in the form of landscape greenery and 20% of the space is offered as residential space. ATS Kingston Heath offers homes that are as ultra luxury projects and as it is developed by ATS which is one of the most influential developer the project is valued as high-end residential development fetching good prices. ATS Kingston Heath Sector-150 Noida / ATS Pristine Golf Villas price / ATS Pristine sector 150 noida
ATS Kingston Heath is also a project which has health and wellness as its base along with super luxurious necessities at its helm. ATS Kingston Heath is a project that has much of the healthy environs and a concept that is well imbibed with wellness development. It has developments in the form of amenities that are well enriched with health and wellness related amenities. It has yoga and meditation zone, herb gardens, reflexology track and acupressure garden that makes it a project putting bigger emphasis on health aspects. ATS Kingston Heath is one of the first of its kind project that gives health a major way to boost healthy lifestyle.
ATS Kingston Heath have well managed ventilation along with spacious apartments that has on offer sunlight at almost every corner. It makes a well airy homes with no crammed space that gives a development in the form of quality home infrastructure. ATS Kingston Heath have superior amenities on offer such as next door multiplex facility, yoga deck within the lap of nature, squash and badminton courts as indoor games facilities and much more. ATS Kingston Heath has on offer well equipped clubhouse and also it has better parking space which is covered with much of the space to accommodate your four wheels.
ATS Kingston Heath have all the superior amenities such as swimming pool, cricket practice pitch, CCTV surveillance, basketball court, gym and floodlit tennis court. ATS Kingston Heath have 2 clubhouses, luxurious 9 hole golf course development that also gives access to lifetime golf clubs. It has total of 34.5 acres of project land and 400 units are developed on it. ATS Kingston Heath has two apartments per floor that gives more individual space to the residents. ATS Kingston Heath has on offer ultra luxury apartments with best of the class layouts and the homes are made as Spanish architecture that gives high-end specifications.
ATS Kingston Heath have 3 bed room apartments with super area of 2350 sq ft and 4 bed room apartment with an area of 3300 sq ft. It is a project with spacious and well managed infrastructure that is also very near to the Jewar airport. ATS Kingston Heath has metro connectivity and also the highways surrounding it making it easily accessible. ATS Kingston Heath is becoming one of the most sought after homes and it is priced at 1.62 Crore onwards for 3 BHK and 2.27 crore onwards for 4 BHK that is good to buy offers.