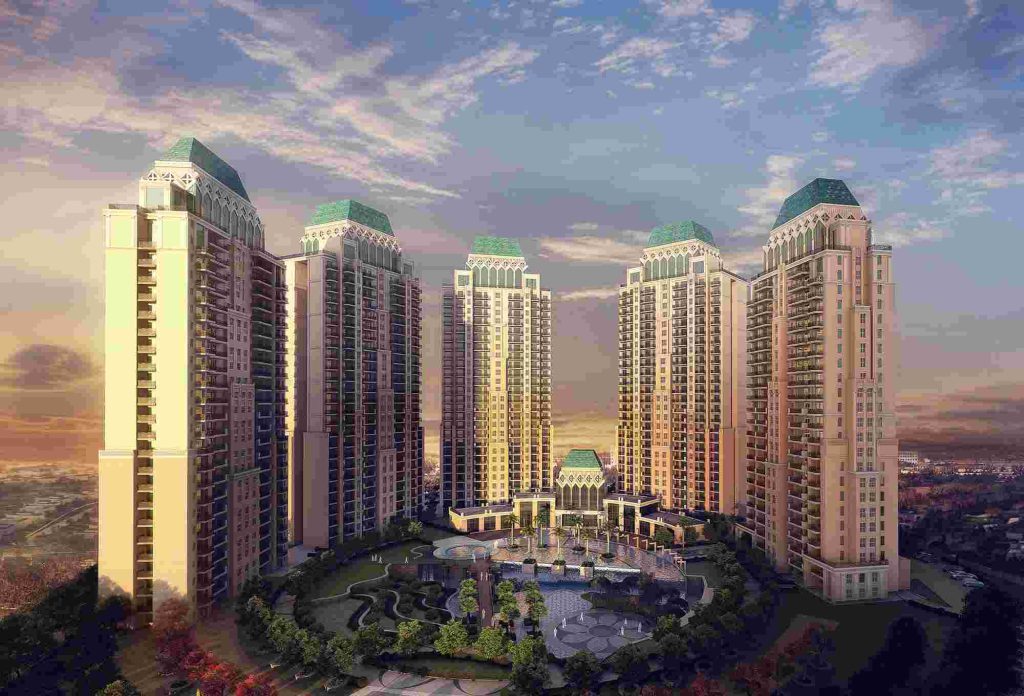 ATS Kingston Heath is a residential project with huge acres of greens spread over 30 acres. The residential project is with beautiful golf course views and it adds a well-curated lifestyle that makes you feel at ease. The residential project is with 3 and 4 BHK residences that come up as ultra-luxury developments. The project makes you feel at ease with NCR's first wellness homes and with its prominent location at Sector 150-Noida. The residential development has a beautiful area of landscape greens with 80 percent of the green cover. It gives you peace and tranquility and the development comes as the lowest-density development of Delhi-NCR. ATS Picturesque Reprieves Price / ATS Pious Hideaways Price / ATS Kingston Heath Price / ATS Khyber Range Price
ATS Kingston Heath is with low AQI sector and it has developed medicinal and air-purifying plants, and hydrotherapy in a pool. The residences have a yoga and meditation heaven, aromatherapy garden, outdoor kitchen, and dining area. The residential project is with herb and hydroponic gardens along with an organic farming zone. The residential project has 34 acres of development with only 550 units. It has apartments that offer large decks, and balconies. The project area has only two apartments per floor which give you peace of a lifetime. It adds sunlit and naturally ventilated homes with luxurious living in one of the most promising locations of Noida.
ATS Kingston Heath is with sunlit and naturally ventilated homes and it offers a wellness community and lifestyle that matters. The project has developed a panoramic view with acres of beautiful landscape greens that lets you breathe easier. It comes with premium apartments with the best specifications. It has 3 BHK + Servant rooms with an area of 2350 sq ft. The 4 BHK + Servant room is 3250 sq ft. The project adds 2 Clubhouses and it adds the biggest pool in the sector that gives you swimming all according to your wish. The residential sector is spread over an area of 650 acres. The project is within proximity to 42 acres of park as Shaheed Bhagat Singh Park. The sector also includes Sports City which has proposed an ICC cricket stadium.
ATS Kingston Heath is with residences that have permissible ground coverage of the entire land's 30%. The 0.5% will reserve for commercial use and it has 29.5% of group housing for residential use. It offers 70% of open area and includes sports facilities such as multi-purpose sports playfields. It has an indoor sports hall, swimming center, cricket academy, hospitals, and internal roads to reach with ease. The project adds beautiful landscape greens that give you a good atmosphere to relax or soak in the winter's sun. The project is all according to the master plan which adds 70 percent of greens in total developments. There comes a plan to develop a road network of over 20 km in the area to ease traffic congestion.
ATS Kingston Heath is with residential amenities such as an indoor badminton court, table tennis room, and multi-purpose hall with pantry space. It adds with gym, indoor kid's play area, board-card games area. It has many other developments that make it one of the most prosperous developments in the region.