Bhutani Cyberthum is a commercial project with premium retail and office spaces that offers good returns on investments. The project is with one of the most well-developed locations at Sector 140A, Noida. It adds meticulous design and offers a leasing guarantee. The project is well-designed with luxurious office spaces, gourmet food centers, and signature dining spaces. The project is North India's tallest commercial tower. It has two 50-floor iconic towers and it adds a mall in the sky. The project has Leed Platinum-certified building. It is with one of North India's largest musical fountains. The project develops with a mall in the sky.
Bhutani Cyberthum is with office towers that are designed with a vertical campus. It has distinct zones with district work modes. The project has a built-up area with a basement that has an area of 4,18,376.877 sq meters. It has the tallest commercial tower within the Delhi-NCR region. The project has building heights that have ground + 50 floors with towers A and B. It has floor-to-floor heights with an office of 4.5 meters each, and a commercial area of 6.9 meters each. The project adds parking spaces and has a huge number of amenities. It has amenities that are part of the well-developed business space. It has covered parking, a shopping mall, 24 hours security. The project develops a cafeteria, fire alarm system, and gym.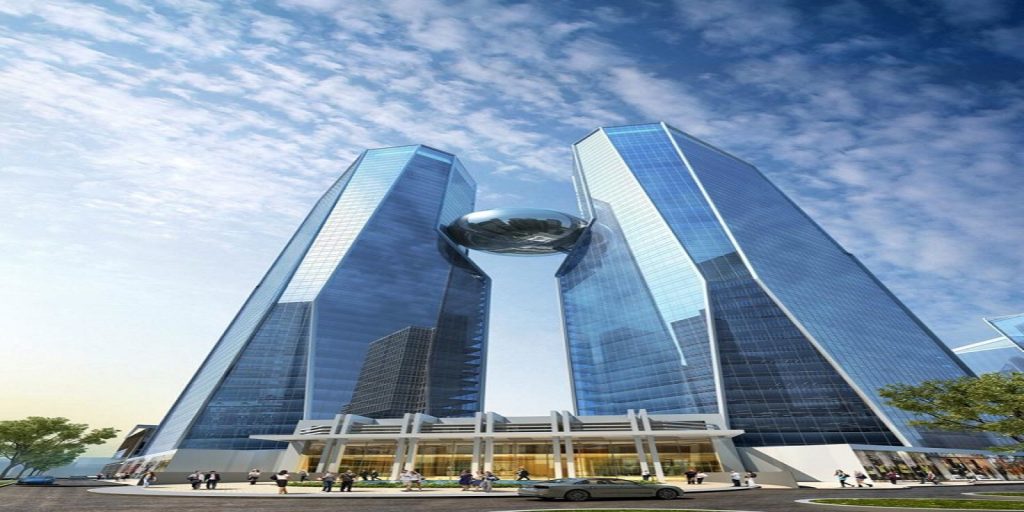 Bhutani Cyberthum is with 6.25 acres of a man-made lake and with multiple fountains. The project is one of the first inspired by Dubai mall. It adds business suites and a co-working center. It adds premium offices, terrace gardens and conference rooms which make a good business set-up. There is a jogging track, a sky mall, and lifestyle facilities for business users. The project is one of the first that is developed in an area of 26.8 acres and has two imposing 50-story tall towers. It has majestic musical fountains and beautiful landscaping. It offers cutting-edge technology. The project offers 10%, 11 and 12% of assured returns which also is a good investment opportunity.
Bhutani Cyberthum is one of the unbeatable locations that add best the IT/ITES office spaces. The project gives developments by creating a working area for the booming IT Sector. It adds ideal office space. The project makes it proven track record that gives a higher return on investment. The project is equivalent to I-Thum, Alphathum, and World Square Mall. The project is with a strong leasing team that gives the highest occupancy rates. The project adds distinct features such as business suites, co-working centers, and premium offices. It has terrace gardens, conference rooms, a jogging track, and a sky mall. It adds distinct lifestyle facilities that make it a good and ideal development for business.
Bhutani Cyberthum is with iconic towers that have 50 floors tall developments with Sky mall. It adds world-class offices and comes with high-street retail with river-theme landscapes. It is with approximately 27 acres of project development. The highest number of MNCs are present in this region. It has HCL, Accenture, TCS, Dell, Wipro, Barclays, Samsung, and Oracle are within walking distance. It has metro connectivity by Sector 137 with Noida Metro connecting the project. The development is easy to connect with Noida Expressway and FNG Expressway. It is the nearest project towards Jewar airport. It has UP RERA registration development that makes it an assured property.
Bhunati Cyberthum is with Bhutani Infra and it adds with best of business development. It is with business development that has come up with the biggest business developer in real estate. The project is with state of an art solution and makes it one of the dream projects for investors.
More Project : M3M Noida , ATS Floral Pathways Ghaziabad  , CRC Joyous Floor Plan More Details click above Link.