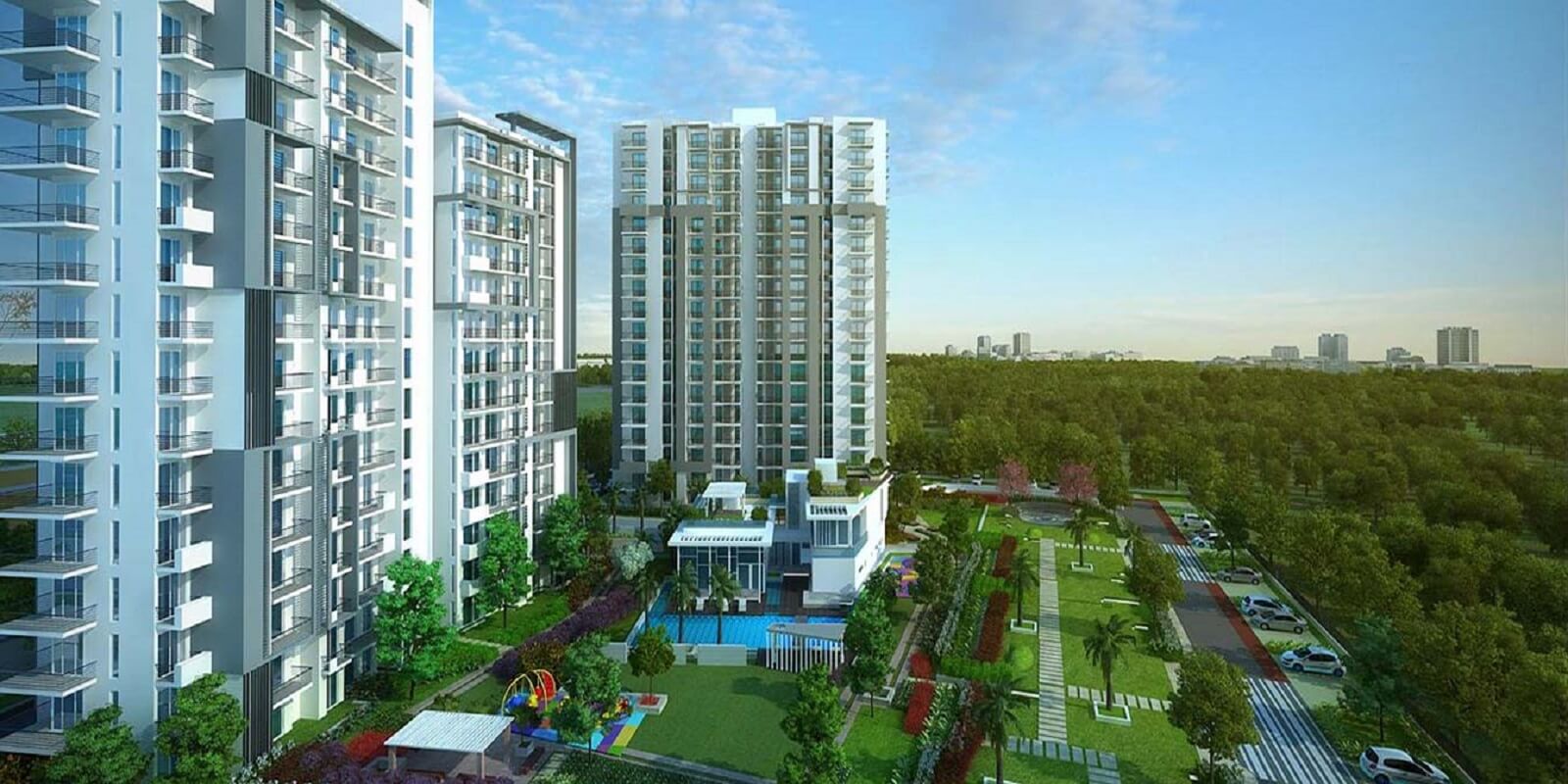 If you are searching for modern residential flats you can opt for flats in Yamuna Expressway because it is the most happening area as far as infrastructure development concerned. Yamuna Expressway connecting Noida with Agra is a great stretch of prosperity where more economical developments are likely to happen owing to increased manufacturing and business activities. Yamuna Expressway is the gate to the South and all the goodness comes because of the connection. Here you will find 2 & 3 BHK flats at affordable price range from Gaur Yamuna City, the 110 acre development within the Gaur City complex encompassing a whopping 250 acre area. Flats will cost you Rs. 37 Lac for the 2 BHK with occupied area of 1270 sq ft where as a 1000 sq ft flat will be available for Rs. 27 Lac and upward. Similarly a 3 BHK with square area of 1375 sq ft will cost you Rs.42 Lac and the 1475 sq ft flat can be bought at Rs.43 Lac and above. Buy Flats in Gaur Yamuna City township, Flats in Yamuna Expressway and Flats in Noida Extension where has luxury and affordable both types apartments.
The GYC Flats in Yamuna Expressway besides being easily affordable is also showered with hordes of modern amenities that are state-of-art and trendy. They will enable you to enjoy the relaxation of clubhouse and its offerings, swimming pool and fitness apparatuses. The project also allows you to enjoy lifestyle comforts like in-house shopping, spa, salon, reading lounge, car parking, intercom, Wi-Fi, lifts between floors, children play area and elders relaxation areas. It also provides security features like CCTV, security guards, and gated complex. The GYC flats also allow you to access Higher Secondary School within the complex and a number of Gaur's shopping complexes and others within easy walk. Many infrastructures provided here are designed to boost social awareness, friendship and elevation of life status. The builder is known for quality and the time bound manner in which they deliver each of their projects. you can bank up on them for quality flats that are furbished with latest lifestyle amenities and accessories.
You can also buy 1-BHK served apartment in GYC and it will only cost you Rs.21 Lac at the rate of 460 sq ft super-built area. Besides Gaur Yamuna City you can also opt for the offerings of other renowned builders like Puruvanchal. The Yamuna Expressway flats are pre-dominantly Gaur's because it covers a huge area and is very close to the Yamuna Expressway with 6-lane, which is extendable up to 8. Entire GYC is tinged with green landscape and is absolutely environment friendly atmosphere that is prevailing over here. The builders have taken care to heed to eco-friendly apparatuses like sewage treatment plant, rain harvesting, garbage disposal and paved compound all over the complex. The flats in Yamuna Expressway, namely GYC also enjoys the beauty and presence of a 9-acre Lake which besides increasing scenic beauty and add entertainment quotient to the complex. Besides flats you could also buy lakeside villas and villa plots on a higher rate and that will be in the range of Rs.1.05 ti Rs.2.0 Cr. Yamuna Expressway is close to Eastern Peripheral Expressway, Greater Noida Expressway and NH-24 which itself speaks for its connectivity and how convenient it Is for you to live if you transit out every day for work or business.