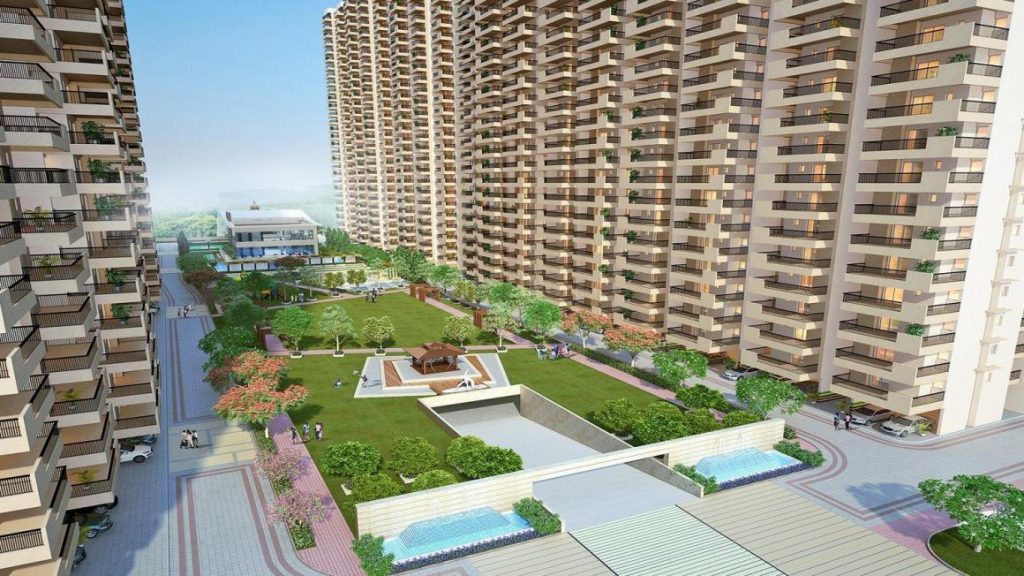 Gaur Atulyam is a premium residential project that has become one of the most sought after property. Gaur Atulyam offers homes with unique blend of lifestyle and a residential unit that offers peace within the entire residential project. The location is very apt with luxurious 1 BHK homes at Greater Noida. Gaur Atulyam is spread in an area of 8.1 acres of land at Omicron I, over the 130 meter road at Greater Noida West or Noida Extension. Gaur Atulyam is a project that has become a RERA specified project with best of the features and world-class homes that is asked by every home seekers these days. Buy apartments in Gaur siddhartham , Gaur mulberry mansions and Gaur city 7th avenue locations.
Gaur Atulyam offers homes with 65 percent open area and it consists of 10 towers with 20 floors and 1062 units. It has on offer spacious living rooms with bedrooms that are spacious while the bathrooms are trendier making one of the best living space. Gaur Atulyam has on offer home with earthquake resistant structure that assures the person with aluminium technology making it a safe project. Gaur Atulyam offers homes with 2 BHK having an area of 955 sq ft to 1040 sq ft with 2 huge bathrooms. Gaur Atulyam has 1300 sq ft for 3 BHK apartments with 3 bedrooms and 2 bathrooms.
Gaur Atulyam has 4 BHK apartments with 1665 sq ft having 4 bedrooms, 3 bathrooms, 1 hall and kitchen making it a complete home. Gaur Atulyam offers homes that are having fully operational ultra modern club, basketball and tennis courts, swimming pool, 3 -tier security system, swimming pool, power back up and water supply. Gaur Atulyam provide a home which has all the lifestyle amenities and offers a blissful life. Gaur Atulyam has best of the modern facilities and amenities that makes it a comfortable living space. Gaur Atulyam offers homes with automated lifts and a parking lot which is spacious that serves the best of the interest for the home seekers.
Gaur Atulyam provides best location advantage that can be seen in the form of landmarks within close area serving the residents. Pari Chowk, Yamuna Expressway, Metro Station, International Cricket stadium and upcoming Jewar International Airport gives much of the property appreciation too because of the governing factors. Gaur Atulyam has fully operational ultra modern club, with landscape garden and with swimming pool is all weather ready with artificial waves. Gaur Atulyam offers some of the necessity in the form of amenities with jogging track, kids play area, rain water harvesting, conference room, fire fighting equipment, CCTV Surveillance, internet wi/fi and much more.
Gaur Atulyam has flats with best of the layout and it has specifications which are not only modern but looks sophisticated as well. It is certainly a project which gives the best in terms of infrastructure and adds value through best in class amenities with good carpet area, common area and much more. Gaur Atulyam makes life look a classic one which is still affordable and with higher return on investment always on offer it is worth buying making it a bankable option for buyers.