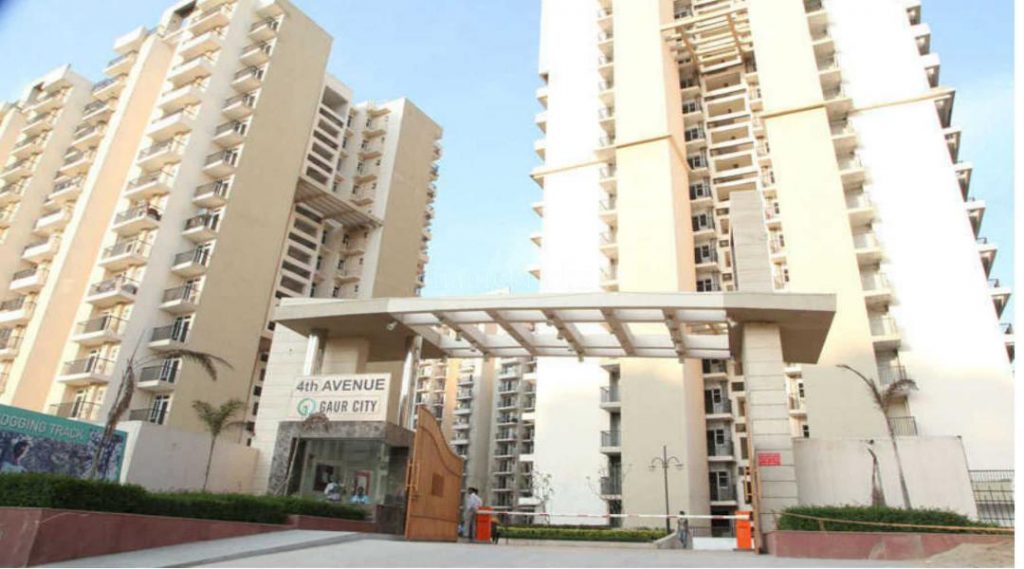 Gaur City 4th Avenue is a residential project that is certainly the most viable one for all kinds of property buyers. Gaursons who are known to develop all kinds of homes have took no stone upturned to create a project that serves all the needs of the residents and even the prospective buyers find it with all comforts. Gaur City 4th Avenue has been made to fulfill the needs and the project serves within the budget. Gaur City 4th Avenue also makes the homes a comfortable living space and it offers projects with a pollution free living. Gaur City 4th Avenue has location that has one of the grand shopping mall by the name of Gaur City Plaza. Gaur city 4th avenue Noida resale / Gaur city 1st avenue Noida resale / Gaur city 12th avenue Noida resale
Gaur City 4th Avenue have homes with 2 BHK and 3 BHK along with RERA registration and has location advantage. It also has best of the architectures as the homes are planned by RSP Singapore. To make the project worthy with matching all standards the homes have got certification from the IGBC which makes it a clean and green project. The homes are aesthetically built with projects having best of the standards where they meet the standards of living space. The homes are having ample sunlight and comfortable ventilation that is the utmost need of any homes. Gaur City 4th Avenue has also best of the specifications and it includes 6 towers, 20 floors and with 75% of open area.
Gaur City 4th Avenue has amenities that makes it one of the noteworthy project. Gaur City 4th Avenue has facilities as car parking, swimming pool, garden, gym, water supply, power back-up, CCTV, lift, Fire fighting systems. To add more amenities in the form of games and entertainment it has badminton court, tennis court, jogging track and much more. Gaur City 4th Avenue as has got clean and green environment measures certification it has well developed rain water harvesting systems, garbage collectors, water treatment plants, sewage and drainage systems and much more. Gaur City 4th Avenue best of the useful amenities making the home a most suitable and living space for the residents.
Gaur City 4th Avenue has 24 hour water supply in the kitchen and bathrooms. It has ample parking space along with atm's, shopping malls, restaurants, multiplex, children parks and much more. Gaur City 4th Avenue has homes with minimum area of 910 sq ft for 2 BHK and 3 BHK has an area of 1400 sq ft. The 4 BHK has an area of 1855 sq ft and it has on offer lavish lifestyle that has opulent greens with every amenities and facilities available. It has maximum open space along with minimum covered area and to give clean water there is RO plant that serves every apartments.
Gaur City 4TH Avenue which has a perfect living destination that suits better living and to add more to the lifestyle it has pollution free living. To add more to the living it offers easier connectivity to Noida, Greater Noida and Delhi with metro as well as road infrastructure.