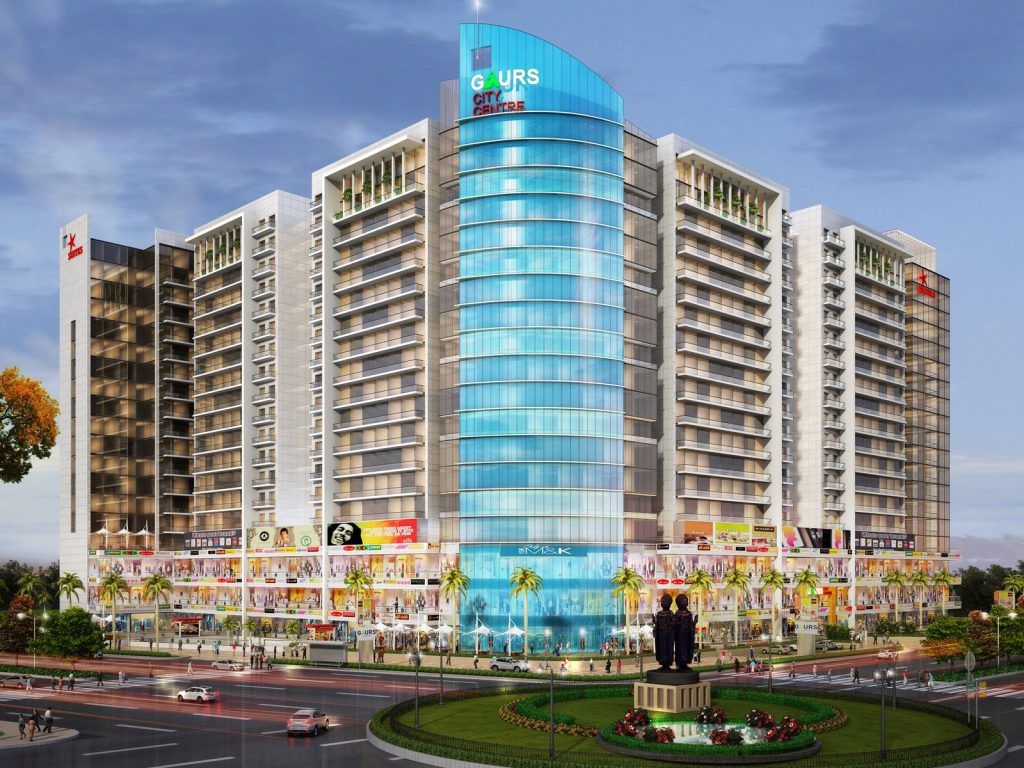 Gaur City Centre Office price ignites your wish to get the best space to start up your business. The project makes you feel at ease with lifestyle amenities, better specifications, and developments. The commercial project is well defined multi-storey high street shopping destination. The project offers one of the best locations at Gaur Chowk, Greater Noida West, or Noida Extension. It is soon to connect with an upcoming metro station. The project will have easy to reach towards Jewar airport as it has roads and expressways to connect it. The project is with a total floor area of 93924.4 sq meters which adds to all the necessities. Gaur The Islands Price / Gaur Mulberry mansions Price / Gaur city 1st avenue Price / Gaur City Center Price
Gaur City Centre Office price has pre-certification by the Indian green building council. This makes it one of the premium developments that have all the necessities, specifications and lifestyle needs at an attractive rate. The project is one of the ideal commercial hubs which adds multi-level parking for more than 4000 cars. The project comes as one of the biggest luxury malls which has better shopping avenues from international brands and exclusive food courts. The project is with ideal office space developments that make it a good place to get your office set up. The project gives you enough opportunity to enjoy premium developments all around in the form of café, restaurants, and liquor stores.
Gaur City Centre Office price is within 1st allotted township of Greater Noida West. It is with a 72.84K sq meter sports complex that is within the premises. The project is designed by a renowned architecture consultant from Singapore. It adds medical facilities within the project area. The project is with close developments to Gaur's International School. The commercial township is with multiplex that has 7 screen multiplex at Gaur City Mall. The project is with retail shops, offices, and studio apartments. It offers car parking and maintenance, along with assured rental incomes. The project is with a 130-meter wide road that connects it with ease and caters to almost 5 lakhs plus population within residential areas. This gives it a good number of footfalls.
Gaur City Center office prices give you some additional advantages apart from buying the premium space. It is with some of the well-defined project areas such as the social club with billiards table. It has a kid's play area, swimming pool, sky club, gym, banquet, and walking trails. The project is convenient for shopping, school, petrol pump, and mega sports complex. It adds hotels and hospitals that serve the needs of residents. The project area is with the stadium, football ground, park, Gaurs International School, and temple.
Gaur Office City Centre office premises is ready to move into office space that fulfills your daily requirements of business and office. It is with the best of innovative measures that include premium space, lifestyle amenities, and specifications that match your needs. The project connects all floors with lifts and escalators and offers a swanky look. The project lets you stay at pace and gives a good return on investments.