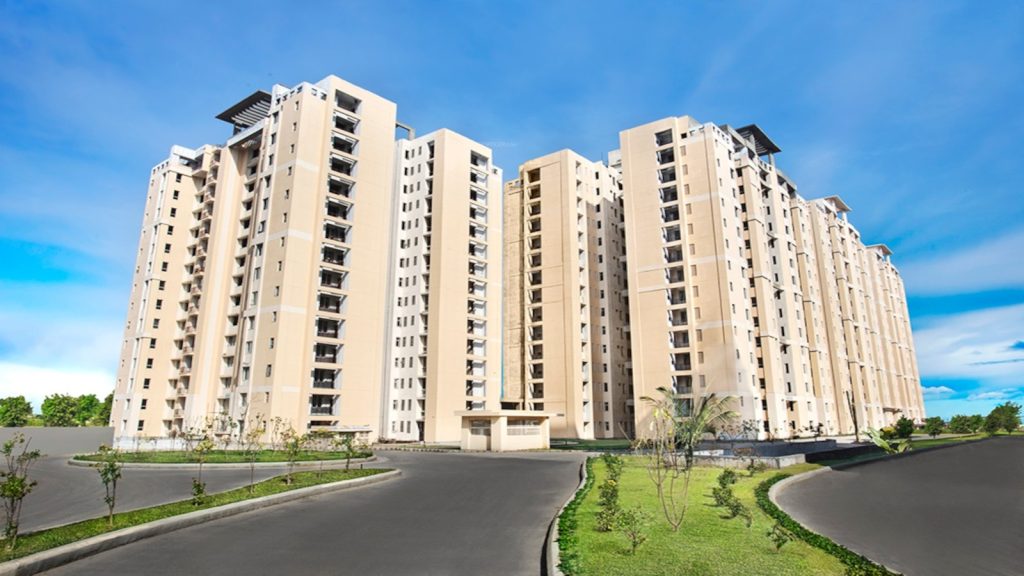 Of late, the real estate industry of India has witnessed a new trend. Unlike in recent past, many ultra-luxurious residential projects are coming up in the cities other than Mumbai, Delhi, Bengaluru or Hyderabad. The 20-floored premium residential project namely in Noida is in news for all the best reasons. Designed by world-renowned architect Hafeez Contractor, THE 42 floor plan is so structured that optimum space is allocated to bathrooms as well. Though contemporary architects are putting more focus on space and design aspects of bathrooms, some easy tricks can make your smaller bathrooms to appear bigger. Here, we will discuss a few of them in details. Jaypee Kosmos Location / Jaypee Klassic Shaurya Location / Jaypee Klassic Heights Location / Real Estate Agency in Noida
Bright bathrooms with enough scopes for the entry of natural light look more spacious than dark ones. In addition, brighter bathrooms with sunsets or skylights can significantly reduce dampness. You can also opt for glass ceilings as well. Homeowners can also explore additional options to brighten up bathrooms like painting the walls with bright colours or enhancing the number of ceiling lights etc. Mirrors, mirrors on the bathroom wall, Adding more mirrors and ideally bigger mirrors help offer a larger appearance to your bathroom. It is once again the play of lights. Mirrors reflect the falling light in a way that bathrooms get a brighter shade and appear to have more space. Streamline the storage space, Storage cabinets and shelves should be built in the wall pockets and with this, we mean that they should not jute out from the wall surface. Protruded storage cabinets reduce free space and also cause discomfort. Cabinets built inside walls give an impression that bathrooms have more space than what they actually have.
Clean the clutter, Keeping a clutter-free space is nothing new to mention but it is a point to be essentially reminded of once and again. Do not crowd a bathroom space with unnecessary things. A clean space appears to be bigger. In addition, put attention to the kind of things you are storing inside cabinets or shelves. Segregate articles according to the instructions scripted on the user manuals. Raise the curtain bar, You will wonder to find that some simple tricks can beguile the onlookers into believing that bathrooms have more space than they do actually have. You can raise curtain bars of both window panes and shower areas. When you see curtain bars nearing about ceilings, they give an impression of a bigger space.
Unexposed bathmats, When not in use, it is better to hide bathmats. Again something is related to an uncluttered look. A clear floor area incorporates a bigger appearance to bathrooms. Install sliding doors, Just by taking a note of the current point you know what we wish to emphasise here. Swinging doors encroach lots of space whereas sliding barn or pocket doors help save space inside bathrooms. Optimum blueprints of architectural plans have increased the sale of apartments in metropolitan cities of India. In the last couple of years, the number of apartments sale in Noida has risen manifolds. With architects and developers focusing on changing needs of buyers, we can hope to see a growing industry in the coming years.
More Project: ATS Bouquet Location