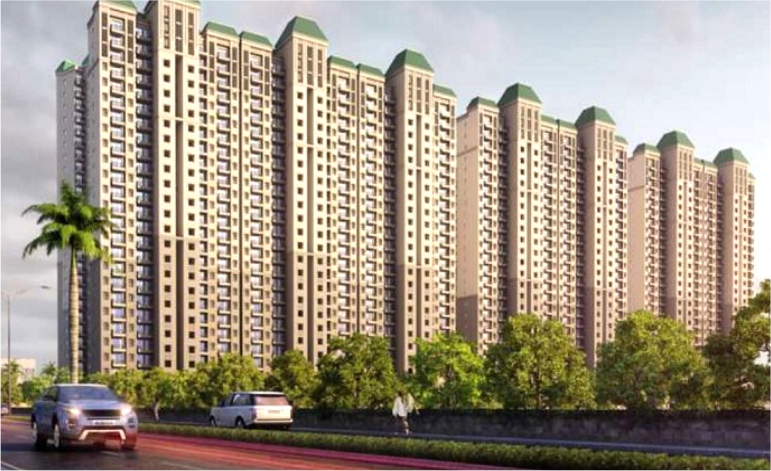 While living in a home, a bedroom is the place where people find solace and love to relax in. You can also find individuals making their bedrooms an extension of themselves, full of plans for the future and sweet memories from the past. A bedroom is not just a combination of four walls and a ceiling in your home that has a bed for you to sleep over. If you have been living in a home that has unappealing, cluttered bedrooms with more objects than they can accommodate, rethink and plan to buy a new home for your family. Reputed builders in Noida & Greater Noida have their residential projects built to offer modern touch to your lifestyle, with bedrooms bigger and better than what you can think of. Here is what you can expect about the design and impression of bedrooms in a modern home you are willing to buy: ATS Destinaire location / ATS Floral Pathways location / ATS Knightsbridge location
Bedrooms in modern homes are designed by keeping in mind the expectations of space and charm of the prospective home buyers. In older homes which have been built over a small area of land, bedrooms can only accommodate a bed, a cupboard and least amount of free space. If you are living in one such home that looks cluttered and crowded with personal possessions, investing in a modern home with spacious bedrooms is something you really need. Spacious rooms also make modern homes look inviting and thus, praiseworthy. Almost everyone spends 1/4th of their life sleeping in their bedrooms. So, lack of proper ventilation and windows in your bedroom not only makes it look gloomy, but may also impact your health. On the other end, modern homes built by reputed builders in Noida & Greater Noida are designed to be properly ventilated with windows for benefits of aeration and natural light. Another key element of bedrooms in a modern home is the rightmost combination of paint color for walls and ceilings. Interesting patterns over the walls created with bright paint colors is no less than a treat to the eyes when you reach inside. To enjoy such heavenly experience, moving to a newly built, modern home will surely impact your lifestyle.
In some of the modern homes, you can even find wooden cupboards designed inside bedrooms to match their overall appeal. Of course, a bedroom is nearly incomplete without having cupboards to arrange your clothing in. If you do not want to have a metal Almirah meant to keep your outfits placed in the bedroom of your new home, you will love to live in fully furnished bedrooms of a modern home with wooden cupboards designed in them. An impressive chandelier or a fireplace in the bedrooms of a luxury home breaks up their monotony and attracts the eyes of onlookers. You may even get these features installed by the builder in the modern home you are buying as an add-on. Depending upon their individual preferences of space, design and overall home appeal, people look for modern homes in their city. Speaking specifically about bedroom designs, reputed builders in Noida & Greater Noida hire expert architects for their residential projects, which means that form and function have been duly taken care of at the time of construction.