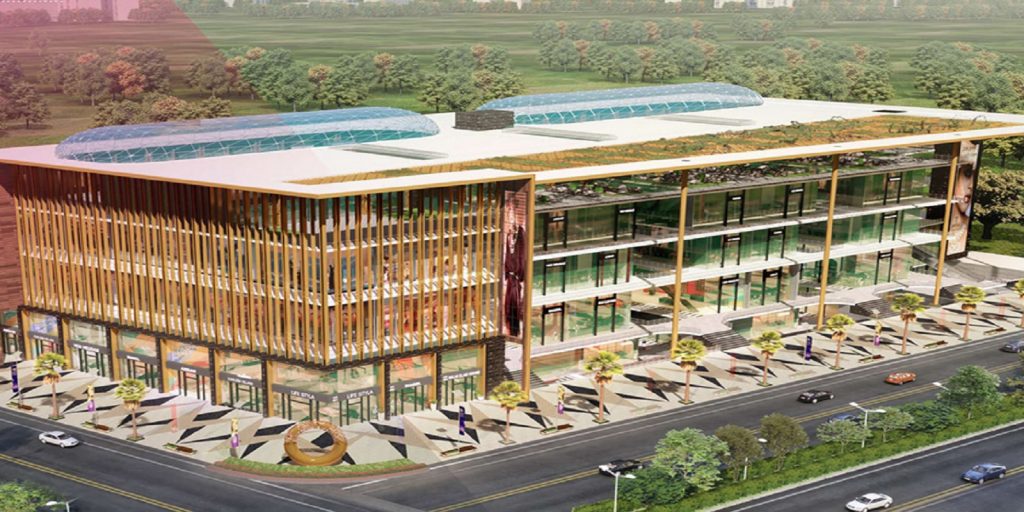 Saya Piazza is a luxurious commercial project that fulfils the needs with retails, restaurants, shops, furnished office spaces. The project is at Sector 131, Jaypee Wishtown, Noida Expressway. It is spread in an area of 7000 sq meters and the investment here starts at Rs 37.5 Lacs onwards. The project has total of 1162 acres of integrated township. It comes with 200 acres of 18+9 hole Golf course. It comes as the only organized plaza for more than 50,000 families. There are more than 1 lakh people working here in MNC's. It has good number of schools, colleges and universities within close proximity. These all factors lead to good number of footfalls. ATS Destinaire location / ATS Floral Pathways location / ATS Knightsbridge location
Saya Piazza has huge number of residential flats near to the project that helps people to shop, enjoy better proximity. It helps with the business centre and retail space with size of 165 sq ft, price of Rs 37.5 lakh. It has food court with 240 sq ft with price available on request. It has restaurant with size of 1400 sq ft with prices available on request too. It has kids zone, entertainment with an area of 255 sq ft. The project has super market, anchor and daily convenience store. It has entertainment that adds with kids zone. The dining area gives beautiful golf view that makes it easy to enjoy the premium game and its sight behold your senses too. It has air condition food courts and restro bars, restaurants, activity area and new age cafes. It makes a great place to enjoy an outing with family and friends.
Saya Piazza has more than 2 lacs of footfall. It is great place as dine in-dine out option with more than 100,000 vehicles floating every day. It adds with good employment generation unit as it has more than 4500 inhouse employees. The project is spread in an area of 1,75 acres of development. It has 45000 families living within catchment area and adds with 100% customer satisfaction. The project comes with better floor plans with lower ground floors and has good dose of food courts and cafes. It has ground floor with double height shops and with nicely design plaza area. The first floor has many ethnic stores and electronics store. It adds with fun and entertainment plaza that lets you enjoy with fun and entertainment. Third floor offers food courts, bars and cafes, restaurants and terrace garden.
Saya Piazza comes with lower ground floor plan, ground floor plan, first floor plan, second floor plan and third floor plan. It has high speed elevators and escalators that helps to reach on all floors with ease. The project adds with location advantage and is turning to be one of the most successful projects. It is next to Jaypee Hospital, Adobe, HCL and Axis house. It is within few minutes distance from Akshardham, DND and Ashram and Central Delhi, CP is also within driving distance. It is 40 minutes from upcoming Jewar International airport. The project is near to proposed metro station route and is with best location of Noida Expressway.