Saya Piazza is a commercial project as high-street retail project in sector 131, Noida. The project is with restaurants, retail shops, food courts, lifestyle retail, anchor retail stores, and an entertainment zone. The project adds with good competitive price as compared to many other developments. The project is with a huge number of footfalls as it is with lakhs of residential spaces nearby. It is with superior connectivity options by Noida Expressway and even towards Jewar airports. The project is with retail shops and showrooms that make it one of the prominent business places. The developments are part of Jaypee's CBD Zone. It has a huge number of neighborhood projects such as Gulshan One 29, ATS Bouquet, Max Commercial project, Ajnara Commercial, WTC CBD, and Jaypee Wishpoint.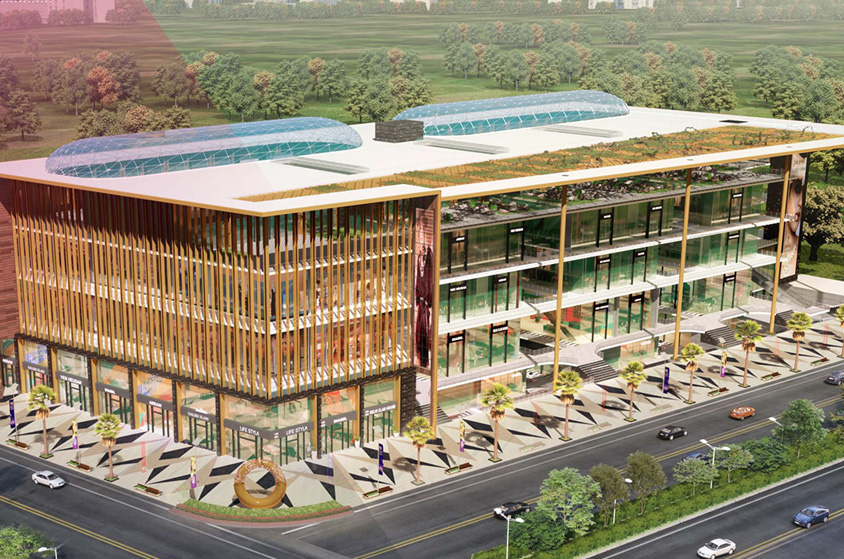 Saya Piazza is with more than 1000 acres of development and has more than 50000 families residing in its catchment area. It adds more than 2 lakhs of estimated footfalls. The project has more than 100,000 vehicles reaching it. It adds good visibility from the front and rear sides. The project has approximately 200 ft of main and arterial roads. It is just in front of Villas, group housing, IT institutes, and golf courses. The project has more than 42,000 apartments which have schools, colleges, and independent developments. There are numerous corporates lined up as Samsung, Met Life, HCL, Tech Mahindra, TCS, Cease Fire, and Birla Soft.
Saya Piazza Price List is with a plot size of 1.72 acres with two sides open. It has approximately 200 ft front on the main road. The project is with amenities such as a gym, fire alarm, CCTV, and 24/7 security. It has power backup, 24 hours water supply, clubhouse. It has connectivity with the metro. The project adds with well develop floor plans such as lower ground floor plans, ground floor plans, first-floor plans, second-floor plans, and third-floor plans. The project has a huge number of shopping arenas on the lower ground, ground, first, and second floors. It has a dining area with resto bar and restaurants on the third floor. The food courts are available on the ground and third floors. It has entertainment with a kids' zone on the second floor. Mahagun Medalleo Payment Plan, Trident Embassy Reso Payment Plan, SKA Orion.
Saya Piazaa is a project which offers a huge number of leisure and commercial activities. The project adds efficiency and is a place for pure indulgence. It gives well develop shopping experience with rich and unique lifestyle needs. The project adds premium brands and caters to all necessities under one roof. It comes with every aspect of great shopping, entertainment, and food. The project is with the biggest golf course near to it. It has major corporates within a few minutes from it. The project is in proximity to schools and hospitals. Saya Piazza gives an extravagant look at the first glance. It gives you a well-developed infrastructure that has an RCC frame and is earthquake resistance. The project creates an ambiance that is glittering, spectacular, and with lifestyle developments. it adds huge brand value that is developed by Saya Group which is known for its super value residential and commercial structure.