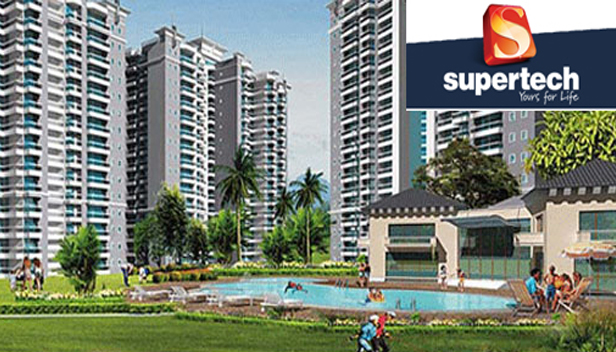 The Supertech region is known as a popular township of Noida and it comprises of many residential buildings, commercial buildings, shopping centers, arcades, beachside home and golf village. The region of Golf village that is located in Yamuna Expressway is really beautiful. It comprises of greenery around. The visitors visit this place to view sunrise and sunset because due to the penetration of sunrays, the scenery looks even wonderful. Supertech romano and supertech capetown are residential projects which are situated in Noida area. Both projects are luxury and full with modern amenities which includes
Supertech Golf Country
People love this area due to several reasons. It is a 100 acre land that is situated near many popular landmarks. It is situated on the front side of the forest area. From the residential buildings, you can view the golf country. It is a 9-hole golf course ground that was constructed by Graham Cooke. Many semi-furnished units are available here comprising of 1, 2, and 3 BHK types.
This place comprises of swimming pool, spa, gym and a badminton court. It is a popular landmark to the visitors and is situated close to Cricket stadium.
Near the Golf Country
Near the Supertech Golf County, you find many hospitals, universities and schools. When you visit this place, you can also visit commercial places, malls and the main commercial district. Many villas and plots are also constructed of various types. People can seek for homes with various architectural patterns. The people living in this place are usually luxury oriented and they enjoy a lavish lifestyle.
This village comprises of commercial, residential and many recreational centers for residents here.  The plots in these areas are available in various sizes 100 yards to 200 sq yards. The semi-furnished homes are also available in various sizes ranging from 625 ft to 500 sq ft. the villas of this region are also available in various sizes ranging from 90 sq yards to 500 sq yards.
In this region, premium type apartments are available here and hence the residents of this Supertech Golf Country are known for their lavish lifestyle. They live in 1 BHK, 2BHK and 3 BHK apartments.
This region is situated close to the Formula 1 track and it is a 30 acre land. The people who live to live in greenery and a spacious house can buy a house in Golf Country. Many malls are also located in this place and it is located away from the urbanized areas. So, people can enjoy the beautiful sceneries of this place. This place is designed by popular architects M/s Space International.