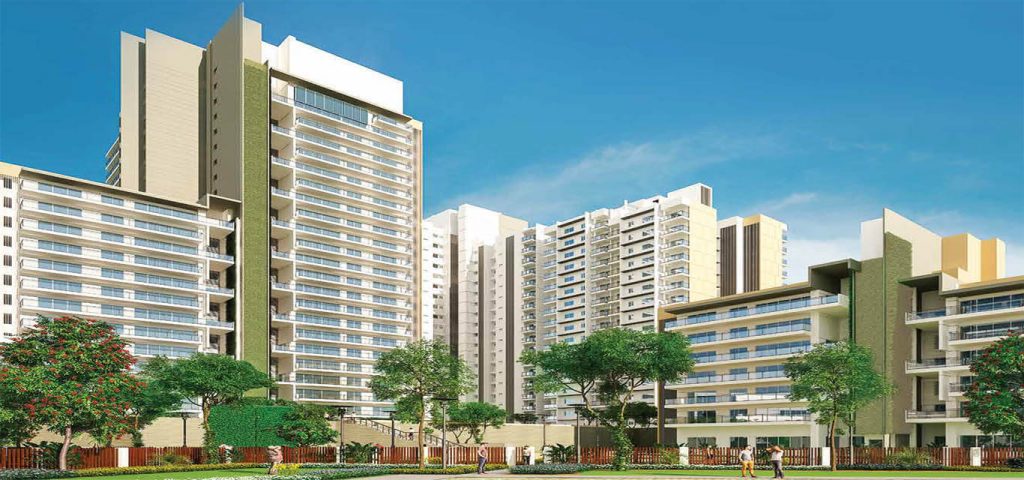 Tata Gurgaon Gateway is a super luxurious project by the well known Tata Housing group. It is a ready to move project which has design by HB Design, Singapore. It is a low density project and is IGBC certified projects. The project comes with one of the most stunning architecture as 12,000 sq ft community building. It comes with 40 families per acre which has 358 homes in 8.9 acres. Tata Gurgaon Gateway is design as a homes with vibrant atmosphere and is very stylish with spacious 3 BHK apartments. It is spread in an area of 8.9 acres of luxurious development that makes you enjoy precious moment. The home comes with an area of 2215 sq ft to 2925 sq ft and has Haryana RERA guidelines to comply. ATS Picturesque Reprieves price list / ATS pious hideaways price list / ATS Pristine Golf Villas price list
Tata Gurgaon Gateway comes with 2 BHK homes with super area of 1580 sq ft at price of Rs 1.90 crore onwards. It has 3 BHK with super area of 2925 sq ft with price of Rs 1.97 Crore onwards. It has outdoor lap pool, tennis courts, terrace ac cafe, gymnasium, indoor temperature control pool, kids play area, kids pool, outdoor cafeteria. Tata Gurgaon Gateway has a location of Sector 112 Gurugram. It has plush double height lobbies with luxurious living, modern architecture. The project comes as offering unique lifestyle and the homes have sprawling balconies with beautiful landscapes and lush greenery. It has best of the outdoors that adds to the comfort of the homes.
Tata Gurgaon Gateway comes with floor plans and specifications that comes with 2 variations and 7 varied layouts. It has 2 BHK which comes with an area of 1580 sq ft and 3 BHK with an area of 2215, 2560, 2520, 2870, 2925, 2895 sq ft super area. It comes with total of 3 balconies. The project has certain advantage which is just 5 minutes from Delhi. It adds to new benchmark for luxurious living, modern architecture and sprawling rooftops. It has lush greenery and beautiful water scapes. It comes with three open side in apartment. The project comes with location advantage with some of the best schools and universities. It has Gurukul Preschool and Day Care, Jai Sai ram hospital and metro connectivity. The project also gets easy connectivity from 15 minutes from Delhi international airport. The residents can enjoy easy access to Dwarka expressway and various malls and multiplex makes it easy for the people to enjoy with shopping and leisure.
Tata Gurgaon Gateway adds with a define living space and has set benchmark in luxurious living. It comes with double height lobbies and timber sun decks along with private terraces that helps enjoy a best in class lifestyle. It comes with 3 bed residences that enables with three side open apartments making it a home with good amount of sunlight and ventilation. It is a residential project that is the very first one by the well known TATA Group in Gurugram. It makes your lifestyle an elevated one and add more of blissful experience that satisfies you with an adorable home experience for a lifetime.