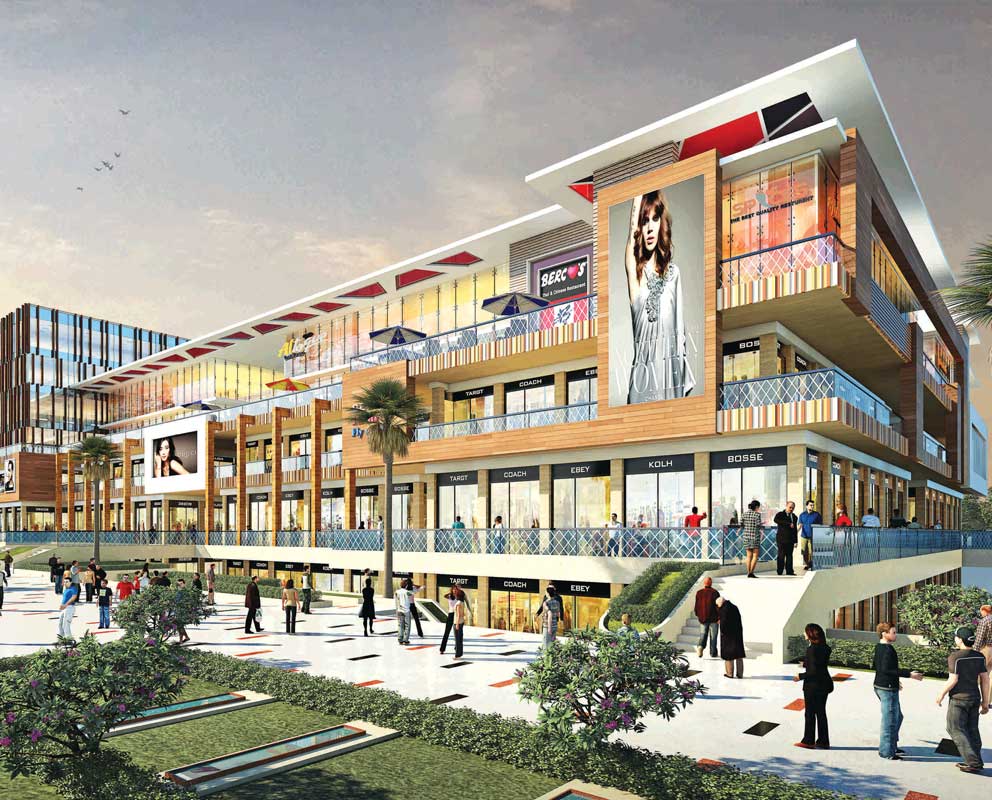 Artha Mart is a high street shopping destination that fulfills the aspirations of buyers and shoppers in more than one ways. Artha Mart also offers an IT-ITES business project that gives two fold benefit of shoppers paradise and office complex imbibed into one. A person working with IT-ITES Project has large disposable income and with the shoppers paradise at the helm he or she certainly have more options to spend. It thus add more in the form of great benefits and lucrative returns. Artha Mart SEZ is located on the Greater Noida link Road, Tech Zone 4 Noida Extension. Artha mart is open on 4 sides and is known to be a great venture. Buy flats in Godrej Woods Phase 2 Noida , Saya South X Noida and Stellar One Noida destination.
Artha Mart adds new way to enjoy with Gaur Chowk in the close vicinity. Gaur Chowk has many malls, multiplex and other necessary infrastructure. Artha Mart has the best in terms of metro connectivity while it has full area as retail business market. Artha Mart is spread in an area of 25 acres of land. The offices are in the form of 286 sq ft, 260 sq ft, 387 sq ft and 358 sq ft. It has wide range of shops along with great number of gaming and relaxation zones. Artha Mart offers fun filled lifestyle extravaganza and takes you away from the congested doldrums of city life.
Artha Mart is one of the perfect place that adds more to the family and friends. It also helps the family life to be enjoyed as one can spend great hours with family because of the fun factors. The amenities on offer are mobile store, apparel store, salon, restaurant, doctor's clinic, gym, family entertainment zone, coffee shop and much more. To give hygiene a necessary factor it has garbage removal and disposal facility. Also, the entire area is well ventilated and there are huge number of housekeeping staff working from wee hours to late night making the premises clean and that certainly offers a swanky look.
Artha Mart has high speed internet, club/public venue, maintenance staff, electronic security, power reinforcement, wi-fi connectivity, fire alert, water supply/ stock pilling along with extraordinary convenience. Artha mart is offering office space and retail shops with business spaces that are modern and almost invincible because of the high security arrangements.
Artha Mart will offer the new born entrepreneurs who look for an environment that matches their attitude and moreover it does not hamper their much necessary money prospect because of affordable nature of shops. Any new entrepreneur who has a start up needs a place for his or her project where the most stylish and the coveted of urban youth reaches and try any aspect whether outfit, apparels, games or a chic pub. The Artha Mart fulfills the wish of opening everything which is new adds flamboyance and style and more over is budget friendly which fulfills the aspirations of buyers and investors. So, get set to an opportunity of wealth and prosperity as it is well known that opportunity knocks the door only once in a lifetime and it gets complimented at Artha Mart.