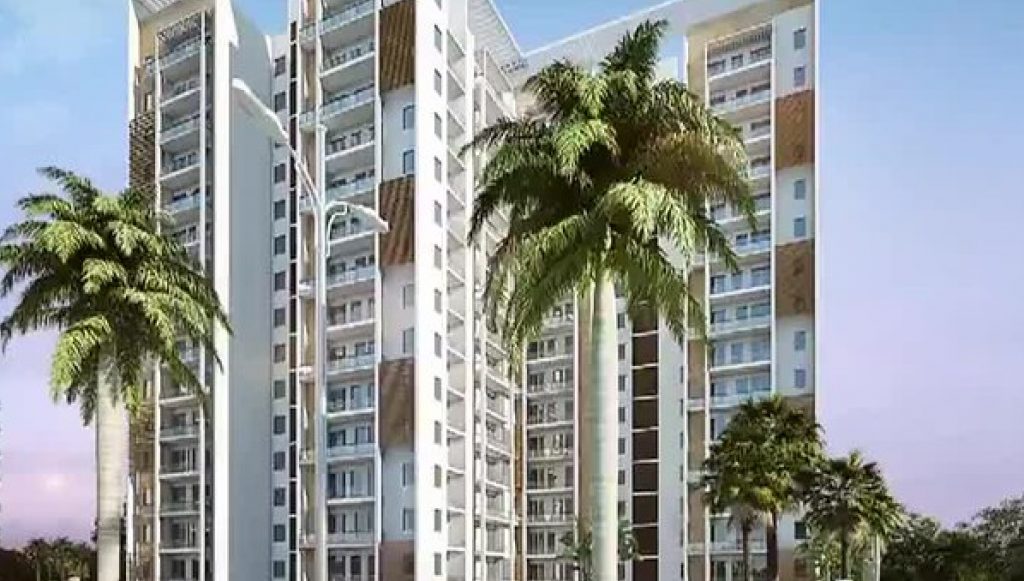 Looking for new commercial space in greater Noida Extension? You must be aware that the area is a fast developing residential district and a number of IT hubs and international businesses are already in place to make a sizable customer base. A new avenue of commerce has been opened by NX One Avenue, located in Noida Extension and strategically placed to attract maximum customer attention. This is a well planned and designed commercial project that offers both office and commercial space. Office space is available in the range of 251 Sq Ft to 856 Sq Ft and commercial space 268 Sq Ft to 473 Sq Ft. the project has made provisions for a total of 289 units and the entire complex is developed in a vast 25 acre land. It is an attractive commercial prospect for both new and existing businesses and the presence of global brands only enhances the chances of your business attracting more visitors. Buy commercial in Bhutani Grandthum Greater Noida West , Trehan Iris Broadway Greater Noida West and NX One Avenue Greater Noida West places.
It is an under construction project which is to be completed by December 2021 and handed over possession. Price of the units may range from Rs.13 Lac to Rs. 89.1 Lac. The entire units are packed in to 4 towers and each offer distinct advantages to both the owners and the consumers. Commencement certificate is already obtained and the project is being developed by DAH Greentech, the well known builder. Occupancy certificate will be obtained before the possession. Properties in NX One Avenue are segmented in two categories and are available in varied layout floor plans. Commercial office space can be bought over in sizes of 251, 263, 274, 281, 278, 286, 315, 320, 325, 354, 451, 433, 567, 667 and 856 sq ft super area. You can check floor plans on relevant websites to understand the configuration and position of the plot or shop you are going to buy. The commercial shop spaces are available in sizes of 268, 299, 301, 405 and 473 sq ft. The floors are provided with bathrooms and wide balconies so as to let in natural light and breeze.
Some of the location advantages associated with NX One Avenue is fantastic connectivity to Noida and Greater Noida areas and Ghaziabad and other UP towns. It is within the close proximity of un upcoming Metro Station. It is located in a 25 acre IT Commercial Township. Project advantages include Noida Extension, central air conditioning, well lit common areas, landscaping, two level basement based car parking to accommodate 800, easy to locate and enter/exit entry points, conference hall, cafeteria, BMS & LAN connectivity for internet access, centralized security including CCTV and gated campus and security guards for security. You can expect basic amenities like power and water supply made available day and night and enough recreational elements have been implemented in the project to attract and keep customer engagement. The project also has a tennis court, walkway, concierge service, bank and ATM kiosk, restaurant, coffee lounge, landscaped garden with tasteful horticulture and airy atmosphere for pollution free shopping. The location, sector 61 is a huge commercial and IT hub and you can expect sizable customer base from there.
At NX One you get to enjoy the best of facilities and amenities, such as Power Back Up, Cafeteria/Food Court, Conference Room, Jogging and Strolling Track, Outdoor Tennis Courts, Coffee Lounge & Restaurants, Bank & ATM, Concierge Services, Flower Gardens, Guest Accommodation. The complete address of the site is Sector-61, Noida, Uttar Pradesh. Its pincode is 201305. Enjoy the comforts of living in NX One with all modern conveniences at your disposal.
NX One Brochure
To get detailed and comprehensive information about NX One you can download the brochure PDF. This brochure is available on the top right side of the page under the link 'Download Brochure'. To view the NX One brochure PDF, fill in your details like name, contact number, and email ID.
NX One Address: The postal address of NX One in Noida is "Sector-61, Noida, Uttar Pradesh, 201305".