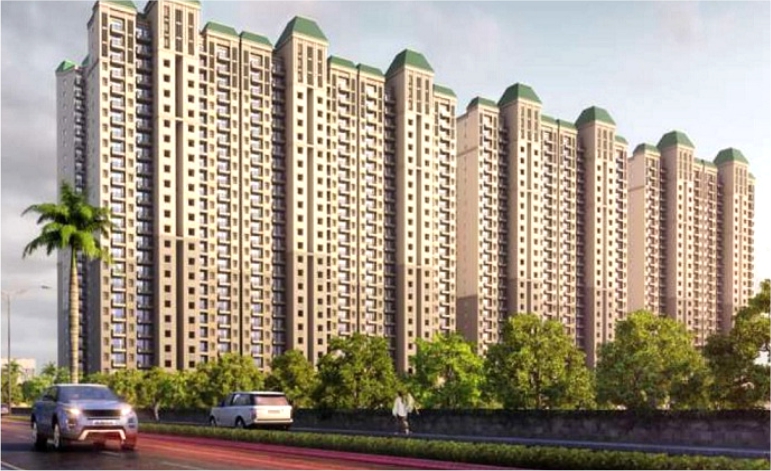 ATS Destinaire is a new launch residential project by ATS Infrastructure. The well known residential apartment offers low density homes at affordable prices. ATS Destinaire offers 3 and 4 BHK homes with some of the best amenities and it is at the most ideal location of Sector 1 Greater Noida West. ATS Destinaire is also very close to Sector 78 Metro station. ATS Destinaire comes with multipurpose sports ground making it friendly for kids as well as sports lovers. ATS Destinaire comes with a rare development that is spread in 4.78 acres of forest which is developed as Miyawaki technique. ATS Destinaire flats / ATS Floral Pathways flats / ATS Knightsbridge flats
ATS Destinaire has approximately 30 times more trees planted when compared with conventional plantation techniques. ATS Destinaire has all the apartments that also faces the central greens which makes it with more ventilation and surrounded by fresh air. ATS Destinaire is also just next to Central Noida but when the apartment rates are concerned then it has got Greater Noida West rates. ATS Destinaire has certainly better homes which are spacious and also have sunny homes making it more comfortable for residents. ATS Destinaire is available at an esteemed price of Rs 75 lac to 1.15 crore making it one of the best priced homes.
ATS Destinaire is built on 8 acres of land with more than 780 apartments and comes with elegant homes with impressive designs. ATS Destinaire comes with homes which has modern facilities and has best of the recreational, commercial, health and transport availability along with best infrastructure facilities. ATS Destinaire have best of the dining and banquet facilities with swimming pool, well equipped gym, card room, billiards room, yoga room, both indoor and also outdoor sports facilities. It also has amphitheatre and kids play area. ATS Destinaire has given best of the configuration with 3 BHK having an area of 1900 sq ft and 4 BHK having an area of 2550 sq ft.
Some of the highlights related to ATS Destinaire are the best as for the first one it is designed by Hafeez Contractor. ATS Destinaire comes with the center attraction of being ATS homes which itself is a legacy. ATS Destinaire is next to Central Noida with the Greater Noida and has only 2 partments per floor. It means accommodate an entire big family on 1 floor if the person buys two apartments. ATS Destinaire is also 5 minutes drive from Sector 78 metro station and covers an area of 4 acre of green landscape and 4.78 acres of green trails.
ATS Destinaire also provides homes with best of the location that is also one of the USP of the project. It is adjoining a very premium property and have an access to 24 meter wide road on one side and 60 meter wide road on the other side. It is best connected to highways and also metro connectivity along with well connected road network making it homes with superior connectivity to all parts of Delhi,NCR.
Ats Destinaire is certainly a project that will add more to the lifestyle of buyers and give ample opportunity to stay in stylish crafted homes!