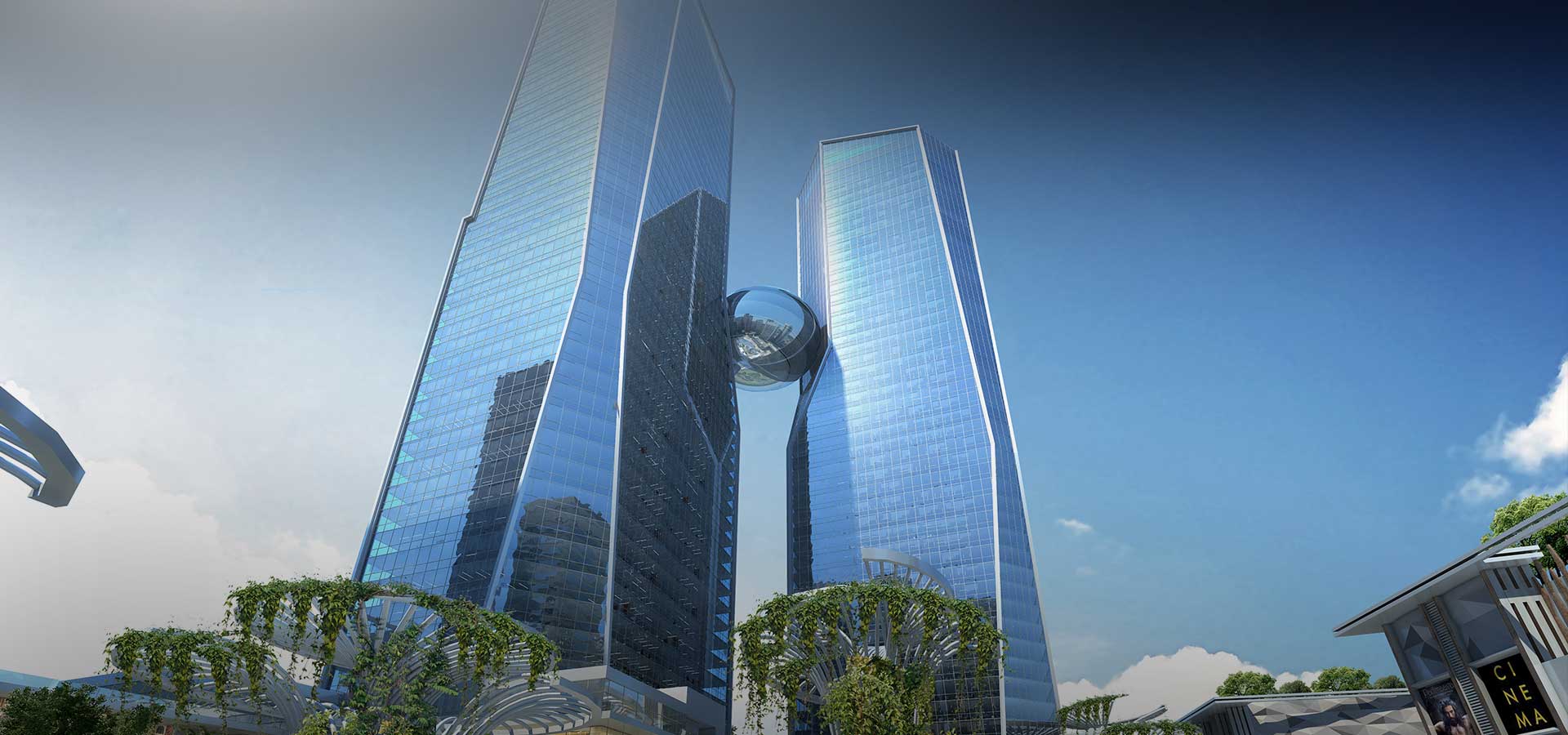 A landmark commercial complex is being built in Sector 140A, Greater Noida namely Bhutani Cyberthum and it is proving to be a one of the firsts in the annals of commercial constructions as it will feature 2 numbers of 50 storied iconic towers besides contemporary shopping mall segments. The Iconic towers are delegated zonal wise as each zone will contain same niche products and services. By investing in the project you have the assurance of 12% return and rent guarantee with leasing. Besides the architecture marvel the towered complex has great target audience and the presence of global brands in the arcade ensures that the high-street shoppers make their way in to Bhutani Cyberthum. It has many firsts and pluses that other malls and commercial complexes do not have and you can be sure of visitors getting hooked in to the ambience and facilities provided by the important commercial landmark. Buy flats in CRC Joyous , Property in Greater Noida and Flats in Gaur Yamuna City locations.
Being in the middle of Noida and Greater Noida landscape the commercial venture has the potential to attract customers from all realm and investors can expect to receive tremendous numbers of shoppers to its fold. It has several facilities that are unique for NCR and that include a helipad, vertical campus with distinct commercial zones, sky mall, 50 levels of iconic towers, Leed Platinum building certification, and being the tallest commercial tower in Northern India. The builders also assure return in your investment by guaranteed leasing and rent collection. The complex offers assured power to the shops besides water supply, spacious parking for owners and visitors, automated waste generation plant, 2 multilevel parking lots to accommodate 10,000 cars, fire station and automated fire suppression system, chilled water or cooling tower cooling system and underground tunneling for utility and access services.
Bhutani cyberthum has many landmarks for company and that include Supertech Ecociti, Felix Hospital, Rama Hospital, Exotica Fresco, Super Sports Cricket Stadium, Noida, Biodiversity Park, Medicine Park Musical Fountain and more. This ultramodern commercial complex is connected to Noida-Greater Noida Express and is close to FNG expressway which makes the complex easy to reach from Delhi, Ghaziabad, Faridabad, Gurgaon, and other NCR and UP cities and towns. A bare shell office will cost you Rs.40 Lac and its square area will be from 67 to 2462 sq ft and shops measuring 100 sq ft to 2462 sq ft will have a starter price of Rs. 22 Lac. Fast moving lifts and escalators have been planned for customer movement and the common areas are provided with air-conditioning and bright ambient lighting. Bhutani Cyberthum will besides shops and offices feature food court, restaurant, café, chill-out bar, gymnasium, grocery shops, ATM Kiosks, intercom, sprinkler system for fire fighting, and beautiful landscaping for outdoors. It is complex surrounded by 4 tall towers housing 3761 units and you will be a proud owner of one of them if you book the unit right now. Construction is in full swing and possession is likely to be in May 2023. The entire project covers a tremendous 26.8 acre land and it will become an iconic shopping complex whose visibility will be far and towering.