Gaursons is known to be one of the well-managed infrastructure providers. It has come up with well-known apartments, penthouses, villas, and other commercial structures in Greater Noida West. The Greater Noida West has become their well-known playing field where they have given much-anticipated projects for all kinds of buyers. To mention here, Gaur City 5th Avenue Resale is one of the best-class apartments that provide well-managed amenities, spacious homes, and much more. The homes here are pre-certified Green buildings from Indian Green Building Council. Gaur City 5th Avenue is well planned and the architecture is done by Singapore-based consultant RSP. Gaur Resale More Project: Gaur City 1st Avenue Resale || ATS Project: ATS Nobility Price List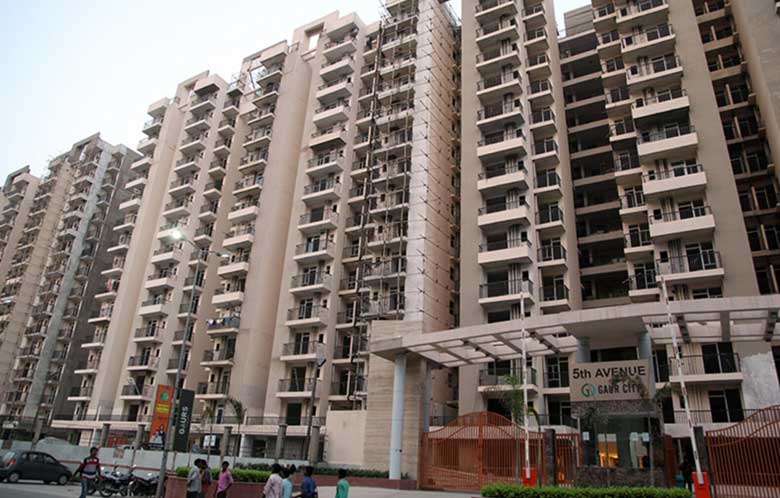 Gaursons have provided homes at Greater Noida West which are well known for the great capital appreciation. This is the biggest benefit where the investors get the most by buying property and the return on investment is the best to offer. Gaur City 5th Avenue is having one of the best locations and it is served two ways through the highways. Gaur City 5th Avenue offers homes that can be reached by Delhi-Meerut Expressway and also by Yamuna Expressway. This makes it most suitable for buyers from many nearby cities. Also, FNG Corridor is also found to be almost knocking on the doors of these premises. The same could be said about various Metro connectivity along with various other modern means of transport.
Gaur City 5th Avenue has on offer well-planned infrastructure. It has on offer open and covered parking spaces for residents. Also, there are a kids' playroom, swing, swimming pool along with a club area and Green Park on offer. The homes are made according to Vastu shastra and have 24* 7-hour high-tech modern security on offer. Gaur City 5th Avenue is located at a prime location with a nearby main market. Gaur City 5th Avenue Resale has the best of the hospitals, schools, colleges, and other necessary infrastructure located nearby. It has a jogging track, kids playground, swimming pool, and power backup on offer. Gaur City 5th Avenue has homes at affordable prices and it is known to be one of the much sought-after properties.
Gaur City 5th Avenue has some of the well-known amenities in the form of a garden, water supply, CCTV, power back-up, badminton court, security, tennis court, cricket ground, etc. The project has also offered a water treatment plant, sewage and drainage system, garbage collector, rainwater harvesting system, banquet halls, and much more. Gaur City 5th Avenue offers well-managed homes with 2 BHK, 3 BHK, and 4 BHK on offer. Gaur City 5th Avenue has a well-designed site with 11 towers and homes with ready-to-move apartments on offer.
Gaur City 5th Avenue offers homes with a property size of 2 BHK with 910 sq ft to 1175 sq ft. It has 3 BHK with 1470 sq ft and is spread in an area of 8 acres which is certainly massive. Also, the close proximity with Jewar International Airport and Noida International Cricket Stadium, Night safari adds more in terms of entertainment apart from malls and multiplexes which makes it a compelling infrastructure.