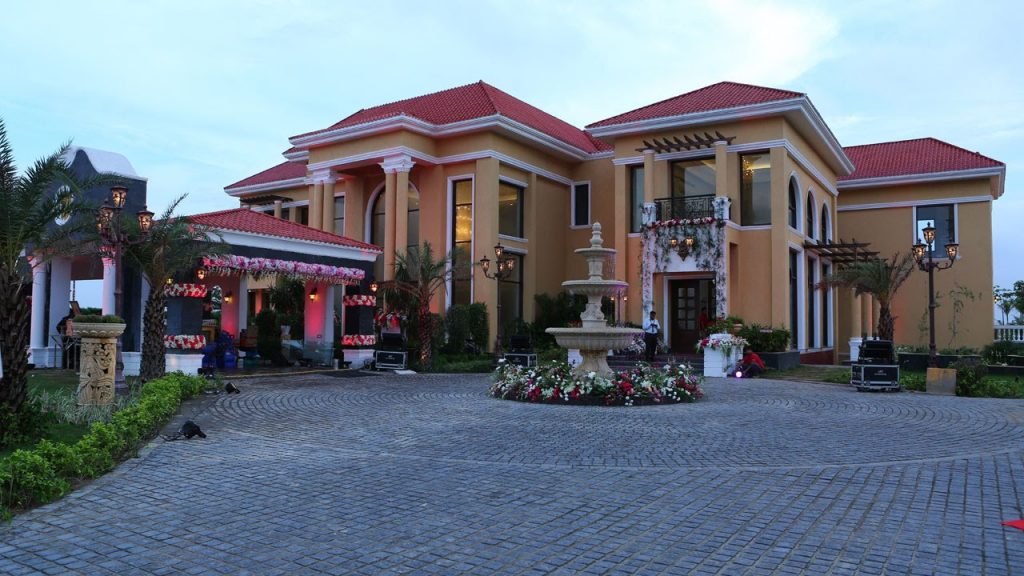 Living a life full of richness is the attribute for the person who is akin to such life or wish to create one as per his needs. If numerous palaces and forts have been built in the past it is because of the upgrading of lifestyle for those were rich and rule the land. Looking at the fascination and creating a beautiful villa the Gaursons have come up with Gaur Mulberry Mansions. It is an epitome of luxury and comes with only 90 homes for 90 families. Each of the home comes with a sprawling land of 2.5 acres which can be termed as royal and majestic as any other homes which resembles the palatial feel making you feel rich and majestic which you are in every ways. Gaur City 4th Avenue flats / Gaur City 7th Avenue flats / Gaur mulberry mansions flats
So, creating an opportunity that makes you enable homes with acres at your command you can certainly find the mansions or the farmhouse as a plotted layout development. Gaur Mulberry Mansions is having some of the magnificent aspect that makes it homes with classic French style chateaue that is inspired from French architecture. Gaur Mulberry Mansions has a Greek revival palace that is inspired by columns, open lawns and creating a whole lot of magnificence which will be a USP for the homes.
Gaur Mulberry Mansions is also having an imposing Victorian architecture that is classical and adds more charm to it. It also gives a feel of a palace that is found with eccentric designs and creates more of a post-modernist architecture. To add more to the lifestyle the Jodhpuri style palace intrinsic details are etched into Gaur Mulberry Mansions that makes the residents feel more of a majestic aura making you feel more of Royal splendour in the villa.
Gaur Mulberry Mansions has sprawling golf course on offer, and it has a lavish swimming pool too. Also, there is an elegant party lawn for the private and social functions. Gaur Mulberry Mansions comes with a landscaped garden with Gazebos and fountains. Also, with an organic garden there comes a great opportunity to have home cooked meal with vegetables plucked from organic garden. Gaur Mulberry Mansions has some of the best features as 24*7 power back-up, air conditioning unit, CCTV Camera, cricket pitch to add more of the amenities. It also has jogging track, lawn, security, swimming pool that are necessary as well as with amenities making it a great place to enjoy for a lifetime.
Gaur Mulberry Mansions comes with an area of 5382- 108900 sq ft and comes with a price range of Rs 1.02 Crore to 20.69 Crore onwards. The property has offer of possession by May 2023 and it is an ongoing construction. Gaursons stands as one of the best developers and with these high-end homes with super luxury it creates another milestone in luxurious homes category. It caters to the needs of the uber rich and is located at Sector 1, Greater Noida West that is well connected to highways and even will get its own metro connectivity. Gaur Mulberry Mansions certainly caters to the rich and is the best to make it a great home adding more to your existence.