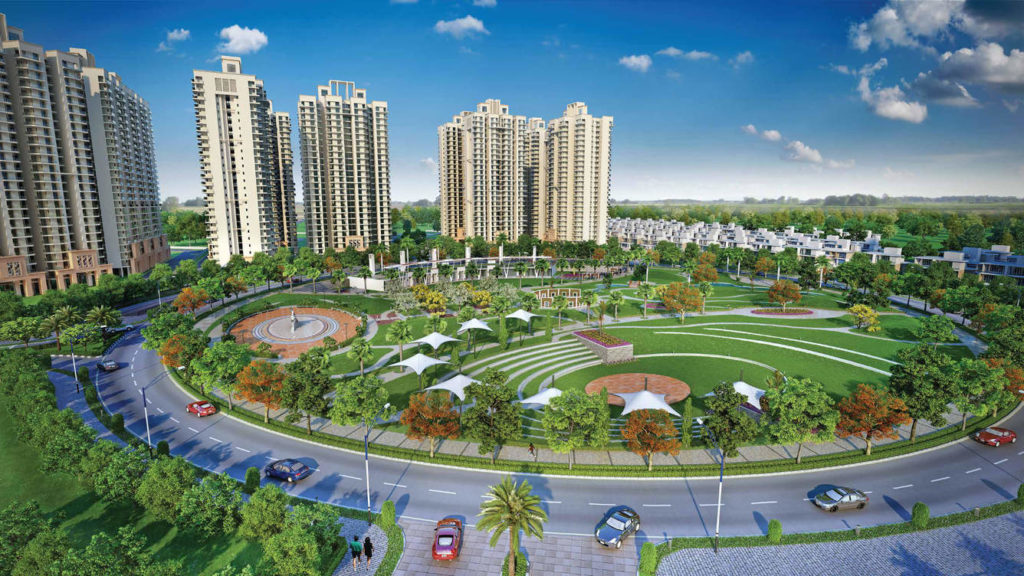 Gaursons which is known as the premium developer in Delhi-NCR has come up with some of the best residential and commercial projects all over Delhi/NCR. The well known project has come up with total new aspects of creating 9 acres of Yamuna Lake Park with the boating facility. It has master planning done by RSP, Singapore. Also, it has the India's tallest statue of the Lord Krishna with 108 feet tall statue. It also has an Olympic size swimming pool. There is state of the art luxurious club which comes with integration of huge sports facilities. There is a Sports City that is spread over 1011 hectare Sports City along with Buddha International Circuit and Jewar International Airport. CRC Joyous Noida Extension / Property in Noida Extension / Property in Gaur Yamuna City
Gaur Yamuna City comes as a 250 acres of integrated township on the Yamuna Expressway. It has been made by using international construction technology. Also, it has well planned hospitals, schools, religious building and shopping center that makes it easy for the residents to live with great amenities that makes the homes fully equipped. Gaur Yamuna City comes as a pre-certified Gold project that also comes from the Indian Green Building Council. It has ready to move flats, independent floors, commercial studio apartments, residential plots and Villas. The high street shops serves the needs of the buyers and residents that makes a whole new opportunity for residents and commercial project buyers.
Gaur Yamuna City also has infrastructure buildings by the name of Gaur Runway Suites The Hub at Gaur Runway Suites, Krishna Villas, 1st Parkview, 16th Parkview, 7th Parkview, Victorian Villas 6th Parkview, GYC Galleria that all comes under Gaur Yamuna City. It shows the well managed infrastructure that has been built in the name of residential and commercial projects that are RERA registered and gives best of the options at best buy prices.
Some of the project advantages which comes with Gaur Yamuna City are certainly adding more to the lifestyle and needs of the residents. Gaur Yamuna City is a 250 acres integrated township that is based on international standards. It has more than 65% of land dedicated to open and green area. The Master Planning is done by RSP, Singapore. It has 9 acres of Green Yamuna Lake that has given best of the water sports in the form of boating and swimming options. The project is coming up with 3 nursery primary school and also creche. The Gaurs International School comes with education till Class Xii and is affiliated by CBSE. It has multi-specilaity hospitals and nursing homes and is equipped with all the sports facilities including football field, Cricket stadium, badminton, lawn tennis and many other outdoor sports activities.
It has well managed restaurants, multiplexes and malls that makes it a great place for any person who wish to stay as the amenities are better. The water conservation efforts are on place by rain water harvesting and STP making it a project keeping the standard value of a clean and green environment.
Certainly, Yamuna Expressway has got one of the best project as Gaur Yamuna City that is well laid according to Master plan making it a most bankable project of Delhi-NCR.