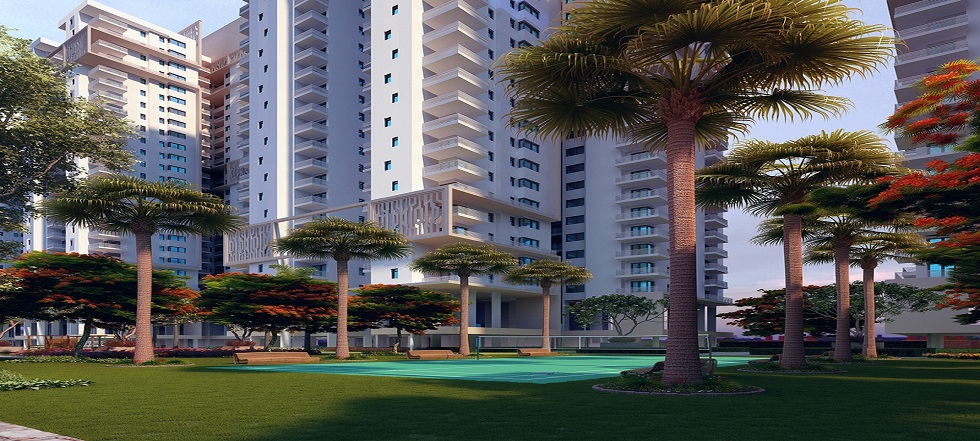 Ratan Pearls are homes that have come in the form of well-crafted townships. Ratan Pearls are developed by well-known developers by the name of Ratan Buildtech Pvt Ltd and has a very apt location of Greater Noida West, Greater Noida. Ratan Pearls has on offer 2 and 3 BHK apartments which are offered at a competitive price. Ratan Pearls gives homes to be well imbibed with modern living aspects and has on offer luxurious lifestyle. Ratan Pearls offers homes within a price bracket of Rs 33.5 lac to 41.0 lac which makes it very much affordable as houses within this area have prices which are placed very high. Ratan Pearls / ATS Picturesque Reprieves apartments / ATS Picturesque Reprieves Phase 2 / ATS pious hideaways apartments
Ratan Pearls is spread in an area of 4.26 acres and has total of 4 towers with 28 floors and has total of 588 spacious units in the best of 2 and 3 BHK configurations. Ratan Pearls have best of the bountiful landscapes along with a lily pool, best of the water features that makes you feel rejuvenated with its looks. Ratan Pearls comes with beautiful decorations that also supplements it with attractive features. Ratan Pearls is built with best of the RCC framed structure that will make stand in any untoward incident. Ratan Pearls makes you feel to be a part of well developed neighbourhood as most of the schools, hospitals, tech zone and also the connectivity factors are some of the best.
Ratan Pearls is also well connected to Noida and Ghaziabad along with all parts of Delhi-NCR with the Noida Metro and also through Eastern Peripheral Expressway. Easy availability of public transport makes life easy for the commuters and it makes you along with your children to commute easily towards office and other places of necessities. Ratan Pearls is a RERA certified project which makes it an assured property that gives easy way to posses and also price factors are within the regulations. Ratan Pearls has only 1 configuration which serves equality in the home design concept. It has 2 BHK with a super area of 1035 sq ft and the homes have 3 balconies. Ratan Pearls have property configurations which is suitable for a small as well as mid-size family making it a place for cheerful family gathering as well.
Ratan Pearls has best of the amenities such as basketball court, amphitheatre, gazebo, badminton court, palm court, party lounge, swimming pool, gymnasium, meditation center, club house, ample parking space, squash, billiards table, entrance plaza, squash court, kids play area, well managed entrance plaza. Also, with the rain getting into torrential mode within Delhi-NCR from past few years the Ratan Pearls have best of the rain water harvesting system and also well connected sewage facility that pours out the clean and unclean water in the most effective manner. Ratan Pearls have on offer well managed parking space that gives enough opportunity to have a car of your own and feel proud about it without hassles of parking.
Certainly, this is a project which has on offer best of the amenities, necessities and specifications that makes it a good ground for you and your family to flourish in the most acceptable manner!